Product Description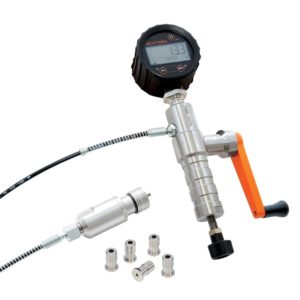 The Elcometer 508 Push Off Adhesion Tester is an extremely versatile Type III* adhesion gauge which can be used for many adhesion testing requirements. Tests can be made on flat or curved (concave and convex) surfaces.
Hand-held, ergonomic and fully portable – ideal for on-site adhesion testing
Quick connect coupling for easy connection to the dolly
Measurement range up to 25MPa with a full scale accuracy of  ±1.5%
Rotating crank handle applies smooth loading from 0 up to 25MPa
Standard, convex and concave dollies can be used with the Elcometer 508, ideal for testing the adhesion of coatings on flat or curved surfaces such as pipelines and tanks.
Product Description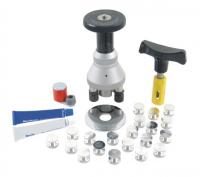 The Elcometer 106 Pull Off Adhesion Tester is easy to operate, fully portable, and provides a numerical value for adhesion. Applications include paint or plasma spray on bridge decking, coatings on steel, aluminium, concrete etc.
Supplied in a carry case – ideal for site tests
Hand operated – no need for a power supply
Includes a cutter for EN13144 and ISO 4624 tests