Product Description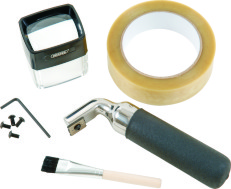 The coating may be continuous and look good, but how well is it connected to the substrate? The Elcometer 107 Cross Hatch Cutter provides an instant assessment of the quality of the bond to the substrate, commonly used on flat test panels.

Due to its rugged construction this cross hatch gauge is ideal for thin, thick or tough coatings on all surfaces. An ideal field or laboratory test.
Low Cost
Robust design
Large, non slip grip
Ideal for thin, thick or hard coatings
A quick change, 4 sided cutter allows adhesion testing on a wide range of coating thicknesses (1mm, 1.5mm, 2mm and 3mm)
ABS protective kit case
Two carry kit options – available as a Basic or Full Kit.
Product Description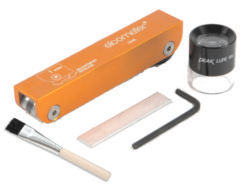 The Elcometer 1542 Cross Hatch Adhesion Tester is a simple but effective tester to determine the adhesion of coatings. This instrument is ideal for coatings on flat surfaces and is available with one of three different spacings:
1mm spacing – for coating thickness <60µm
2mm spacing – for coating thickness <125µm
3mm spacing – for coating thickness <250µm
Product Description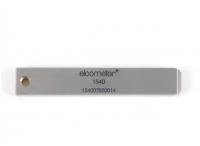 The Elcometer 1540 Cross Cut Tester is a simple instrument for quickly determining the adhesion of a large variety of paints up to 50µm thickness. Made from steel, it has 11 tapered teeth with 1mm spacing. Two sets of lines are cut at right angles to obtain a pattern of 100 squares. Results are determined by the table below.
Read More