Product Description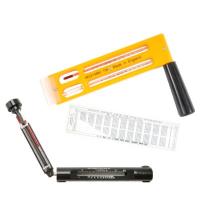 These instruments are designed to determine the dewpoint and relative humidity at any given time.The Elcometer 116A Whirling Hygrometer is available in Celsius scale. A guide for Relative Humidity (RH) determination is supplied with each instrument and the dewpoint can accurately be obtained using the Elcometer 114 Dewpoint Calculator.The Elcometer 116C Sling Hygrometer, shown as the black unit in the photograph, is a convenient, self contained instrument with an inbuilt slide rule for the calculation of %RH and dewpoint. It has spirit filled thermometers and is available in °C or °F scales.
Manual operation, no power supply required
Spirit filled thermometers
Product Description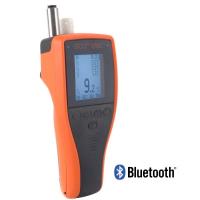 The Elcometer 319 Dewpoint Meter with Bluetooth has a robust temperature sensor, and is designed to measure and record all relevant climatic parameters required to determine whether the conditions are suitable for painting.
Hand-held dewpoint meter with both manual and automatic data logging in one gauge
Integrated magnets allow the dew point gauge to be attached to the substrate during remote logging
Stores 25,000 records in up to 999 batches
Robust temperature sensors
Dustproof and waterproof gauge with fully sealed sensors (equivalent to IP66)
Gauges can be recertified at Elcometer Authorised Service Centres
Easy to use, intuitive menu structure
Measure and record climatic parameters:

Air temperature
Surface temperature
Dewpoint temperature
TΔ (the difference between surface temperature and dewpoint)
Dry Bulb temperature
Wet Bulb temperature
Relative humidity
External temperature correction (K-type)
Specific Humidity

Visual and audible indication of user defined limits for any or all parameters
USB and Bluetooth® data output to ElcoMaster® software