Product Description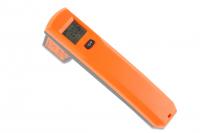 The Elcometer 214 is a simple, easy-to-use, non-contact thermometer which safely and accurately measures surface temperature of non-reflective materials using infrared technology. With a user switchable measuring range of -35°C to 365°C or -31°F to 689°F, a digital display of the temperature is produced in less than one second.
Non-contact technology with laser spot indicator
ºC / ºF user switchable
Fast, 1 second scanning of any surface
Measure objects as small as 25mm
Distance-to-Target Ratio of 8:1
Easy to read LCD display
Product Description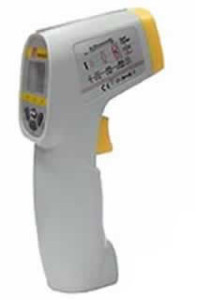 The 8889 Digital Mini Gun Infrared Thermometer, is compact in size and allows you to get into tight places while its convenient laser targeting and high distance to spot ratio (D:S) gives you accurate readings on distant targets.
Features
Non-contact measurement with laser pointer
Low cost and simple to use
A great portable device for Mobile industry
A popular meter for temperature measurement of process and maintenance conditions
Easy one hand operation
Auto Power off after 4 seconds of non operation
Ambient temperature at 0 +/-5 deg C calibrated by black body Backlight feature for use in dark areas