Product Description

The Elcometer 311 Automotive Paint Meter is the fastest automotive paint gauge on the market today, used to instantly measure paint thickness and provide an indication of the overall condition of paint work.

With instant material recognition, the Elcometer 311 FNF Paint Meter switches between steel and aluminium panels and is ideal for use in all weather conditions.
Product Description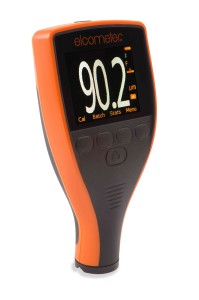 The new Elcometer 456 Coating Thickness Gauge sets new standards making measuring dry film thickness faster, reliable and accurate; helping you to become more efficient. The Elcometer 456 is available in three different models: B, S and T. Each gauge provides the user with increasing functionality – from the basic Elcometer 456 Model B, to the top of the range Elcometer 456 Model T, with memory, alpha-numeric batching and Bluetooth® communication.

Integral coating thickness gauges are ideal for single handed operation as the wide footprint of the Bigfoot™ internal probe provides greater stability during measurement – allowing for consistent, repeatable and accurate results.