Product Description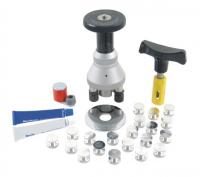 The Elcometer 106 Pull Off Adhesion Tester is easy to operate, fully portable, and provides a numerical value for adhesion. Applications include paint or plasma spray on bridge decking, coatings on steel, aluminium, concrete etc.
Supplied in a carry case – ideal for site tests
Hand operated – no need for a power supply
Includes a cutter for EN13144 and ISO 4624 tests
Product Description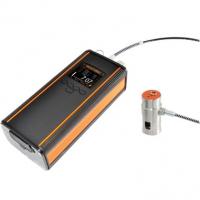 The Elcometer 510 Automatic Pull Off Adhesion Tester accurately measures the strength of the bond between the coating and the substrate.
Automatic hydraulic pump ensures smooth and continuous pressure application for consistent, repeatable results
Fully adjustable pull rates 0.1-1.4MPa/s to meet National and International Standards
Can be used with 10,14.2, 20 and 50mm diameter dollies
User definable limits with unique pressure hold and release function
User definable measurement range with an accuracy of ±1% of full scale:

10mm dolly: 100 MPa
14.2mm dolly: 50 MPa
20mm dolly: 25 MPa
50mm dolly: 4 MPa