Product Description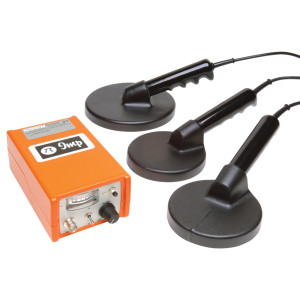 A combined unit to determine both rebar and wall tie location.This fast, rugged gauge is supplied with two detector heads. A standard mild steel 100mm head and an additional 150mm detector head allows the gauge to locate phosphor-bronze, copper and some types of stainless steel* wall tie.

The Elcometer P150 Rebar and Wall Tie Locator can also detect mild and stainless steel rebars, bed joint reinforcement and hoop irons.

Furthermore the Elcometer P150 can locate wiring in plaster walls and is also an excellent stud locator / stud detector which makes it an extremely versatile instrument.
Product Description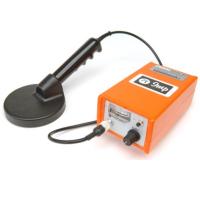 The Elcometer P130 Wall Tie and Stud Locator will rapidly and precisely locate mild steel or stainless steel wall tie and also make an excellent stud locator / stud detector, it is therefore an extremely versatile instrument. This small, battery operated gauge has:
High-impact ABS control unit in tough leather case.
Search coils encapsulated in epoxy resin for unmatched ruggedness.
Built-in loudspeaker for clear audio signal; Standard 3.5mm stereo jack socket for headphones if required.
Single control button for on/off and sensitivity/backoff control.