Product Description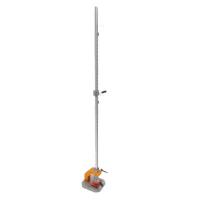 The Elcometer 1615 Variable Impact Tester is a simple to use gauge is ideal for evaluating the resistance of a coating to impact (elongation, cracking or peeling).There are two test methods: either a weight with a hemispherical punch attached falls on a coated metal sheet or a weight falls on to a hemispherical punch which is resting on the coated metal sheet.

The Elcometer 1615 Impact Tester comes as one universal assembly with the option of six different kits providing the functionality for various testing methods.
Read More
Product Description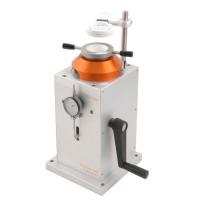 The Elcometer 1620 Cupping Tester is a robust and user-friendly instrument used for assessing the cupping ability of coatings applied to metal sheets up to 1.2mm thick.The Elcometer 1620 has a 27mm diameter hardened steel die in a clamping device and a 20mm diameter punch. A hand-rotated crank and reduction drive moves the punch progressively into the sample.

The motorised version provides high levels of repeatability and replaces the manual crank handle to ensure perfect reproducibility. A constant "cupping speed" of 200µm per second ensures an extremely high level of repeatability.

The Elcometer 1620 Cupping Tester is available as either an analogue or a digital gauge and both models are supplied with an illuminated magnifier to accurately view the resultant damage and provides accurate readings of the cupping depth on an integrated gauge.

Direct viewing of the fissures, cracks and tears in the coating of up to 10µm can be viewed through the supplied x10 illuminated magnifying glass.