Product Description

The HT 225A Concrete Test Hammer is designed specifically for the non-destructive testing of concrete structures. This testing method has considerable advantages over conventional methods of assessing the compressive strength of concrete, in that large areas can be tested in a very short time, at a very low cost.  In addition, it is possible to determine the variation in concrete quality between different sections of a structure with ease. The HT 225A is comparable with the Schmidt Hammer, Type N.  This method of testing is covered by DIN 1048 and BS 1881 part 202. These standards refer to assessment of the rebound hardness of mortar which is directly related to the compressive strengths of the material being tested. Read More
Product Description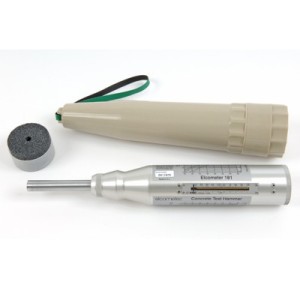 The Elcometer 181 Mechanical Concrete Test Hammer provides a quick, simple and inexpensive method for non-destructive evaluation of concrete and other masonry materials. Concrete test hammers are one of the most widely used instruments in the field of non-destructive testing, and Elcometer can offer you mechanical or digital models.
Product Description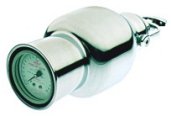 Knowledge of the moisture content of soils and construction materials is of great importance to engineers involved with the construction of roads, bridges and other civil structures. Throughout the world, the Speedy Ashworth Calcium Carbide Moisture Meter is used on construction sites to establish the percent moisture content (%MC) of these materials before the actual construction work commences.

The Speedy Ashworth Calcium Carbide Moisture Meter is a portable-sampling instrument used to determine the moisture content of a broad range of materials. It comprises a hand held vessel incorporating a pressure gauge and a precision balance, mounted in an integral carry case.