Product Description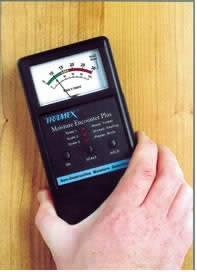 The Moisture Encounter Plus Moisture Meter is an upgraded version of the world's most popular and successful non-destructive moisture meter the Moisture Encounter. The Moisture Encounter Plus incorporates all the features and benefits found in the original Moisture Encounter such as:
Non-destructive moisture measurement of wood, plaster, drywall, block, brick, roofing and most materials found in the building envelope using 3 ranges of sensitivity.
Deep signal penetration to detect elevated moisture through most covering materials such as Ceramic tile, Drywall, Carpet, Vinyl Flooring, VCT, Floor Laminates, Wall Coverings, Roofing Membranes and Coatings without having to damage or puncture the materials being tested.
Rubber electrode pads in direct contact with material being tested for better sensitivity and depth of signal penetration.
Product Description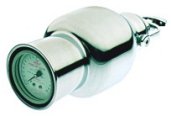 Knowledge of the moisture content of soils and construction materials is of great importance to engineers involved with the construction of roads, bridges and other civil structures. Throughout the world, the Speedy Ashworth Calcium Carbide Moisture Meter is used on construction sites to establish the percent moisture content (%MC) of these materials before the actual construction work commences.

The Speedy Ashworth Calcium Carbide Moisture Meter is a portable-sampling instrument used to determine the moisture content of a broad range of materials. It comprises a hand held vessel incorporating a pressure gauge and a precision balance, mounted in an integral carry case.