News: Fully Automatic Krebs 2250 Viscosity Test from Elcometer
Main News in detail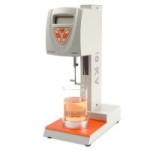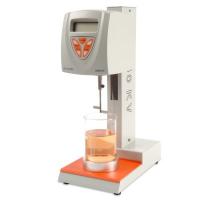 Featuring a unique automatic test mode, the Elcometer 2250 Krebs Viscometer measures the viscosity of paints, varnishes, adhesives, pastes and liquid inks at the touch of a button.
Designed for use in accordance with National and International Standards – the Elcometer 2250 is ideal for both process control and quality assurance.
The Elcometer 2250 offers users both a fully automatic or manual Krebs viscosity test. The unit has a fixed spindle speed of 200rpm and displays the viscosity value on screen in Krebs Units (KU), Grams (g) or Centipoise (cP).
The Elcometer 2250 has two operating modes; 'Automatic' and 'Manual'
Automatic Mode: Fully automatic test – ensuring reliability and consistency of results – ideal for repeatable and reproducible testing.
Once the sample beaker is positioned on the support, and the 'Start' button is pressed, the drive head automatically moves down until the spindle reaches the correct position within the sample.  After a pause to let the sample settle, the Elcometer 2250 begins the test and displays the viscosity value.  Once the test has been completed, the head automatically returns to the start position allowing the sample to be removed.
Manual Mode:The Elcometer 2250 can also be used manually – ideal for measuring using non-standard sample sizes.
Features – Elcometer 2250 Krebs Stormer Digital Viscometer
Fully automated Krebs test – simply set up and press 'Start
Choice of measurement units: Krebs Units (KU), Grams (g), or Centipoise (cP)
Designed for use with either a 600ml beaker, 1 pint or ½ pint cans
Standard Krebs spindle with fixed spindle speed of 200rpm
Can be used with non-standard containers and sample volumes
User adjustable "Sample Waiting Time" and "Measuring Time"
Date and time stamp for each reading
Optional thermal printer for a permanent record of results
Click here for the Product Page of the Elcometer 2250