Elcometer 137 Illuminated Magnifier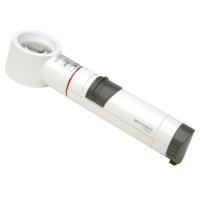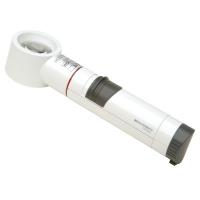 Product Description
The Elcometer 137 Illuminated Magnifier is a popular well priced quality product used for assessing the characteristics of a surface. From time to time a closer inspection of a surface is required to ascertain the exact conditions of the material's profile, cleanliness etc. Furthermore, many environments can be in low light or dark areas – ballast tanks, oil and gas tanks, etc. The Elcometer 137 Illuminated Magnifier is the ideal product for the job.
Lightweight, battery powered, portable magnifier
Ideal for viewing surface comparators
x10 magnification for close surface inspection
Scaled lens for easy measurement of surface features
The Elcometer 137 is widely used in industry and has become a standard tool in the flooring and waterproofing industry.
Specifications
Elcometer 137 Illuminated Magnifier – Specifications
| | |
| --- | --- |
| Part Number | Description |
| H137—-1 | Elcometer 137 Illuminated Magnifier |
| Battery Type | 3 x LR14 (C) |
| Dimensions | 33 x 215mm |
| Weight | 236g |
Data Sheet
Elcometer 137 Illuminated Magnifier – Data Sheet