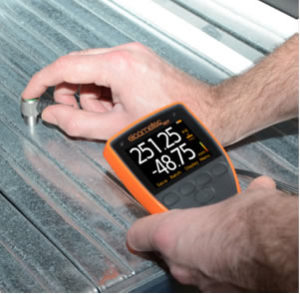 Dangerous, corrosive, erosive – these are some of the words to describe the mining industry. To add to this, mechanical failure in the mining industry can have extremely serious consequences, so it is vital that the operating health of plant systems and components are tested regularly to ensure the highest levels of safety, reliability, productivity and profitability. Along with the above, it is mandatory for the site managers to have effective communication amongst themselves (you could look at this Altech's Guide to get a comprehensive idea about the different modes of communication available) and always be prepared for any kind of mishap that might arise in this dangerous occupation.
Mining equipment is usually under constant operational stress because of continuous use and the weight of the materials involved. Ultrasonic Testing (UT) is an indispensable Non-Destructive Testing (NDT) technique for ensuring that all systems and machinery, including hidden and inaccessible internal areas are operating safely and efficiently. UT uses short ultrasonic pulse-waves to detect internal flaws or characterise materials (both metallic and non-metallic) and is particularly effective in testing for flaws and corrosion in components and critical equipment used in the mining industry. This non-destructive testing is vital to ensure the continued safety and operation of structures. It can also help determine if repair work or replacement is needed or if structures should be retired. Even if companies wish to rent out or sell off their equipment on Grays or similar auction websites, it is vital that all safety measurements are carried out and that the machinery are absolutely safe to use. UT measurement data gives customers the necessary information required to determine if the tested item has the adequate metal thickness for which it was designed. With fast, accurate and reliable readings, these dependable results are not only used to identify potential failure sites but is also of significant benefit to a mine's predictive maintenance programme.
The mining industry also has to adhere to various prescribed standards and regulations which also require the regular testing of plant and systems. In order to accomplish the necessary testing with minimal downtime and without causing any damage to the area under test, the mining industry utilises a variety of NDT methods.
Elcometer's range of NDT inspection gauges are used to accurately determine the thickness of a variety of materials when only one side is accessible, which makes it ideal for monitoring corrosion and erosion, and conforms to the following International Standards – ASTM E797, EN14127, EN15317.
NDT provides operators with crucial information about their plant and equipment which helps them evaluate whether it is fit for service and what action needs to be taken, this portable testing equipment allows for on-site inspection and results are instant. If a problem has been detected by the technique, additional non-destructive testing methods can be used to further investigate the findings. UT can be used on a huge range of complex and unique shaft geometries, its faster than many other NDT methods, so downtime is minimised, and delivers a high probability of detection of critical defects. Reliable and dependable its comprehensive data significantly increases the probability of detection.
For more than seventy years Elcometer has been a world leader in the design, manufacture and supply of inspection equipment to the coatings, NDT, metal detection and concrete industry.
Elcometer has a range of ultrasonic material thickness gauges to meet your specific requirements, be it corrosion thickness, precision thickness, flaw detection or bolt tension.
BAMR (Pty) Ltd have been the suppliers and distributors of Elcometer instruments and equipment since 1947. We are the sole official authorised Elcometer distributor and partner in South Africa and most of Africa.